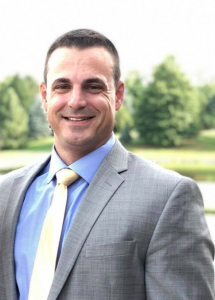 Matt Tavani, Regional Sales Director – Gannon Associates Insurance
Matt Tavani currently serves as vice president of the Central Bradford County Chamber of Commerce. He is a Regional Sales Director at Gannon Associates Insurance, where he works with clients for their personal and commercial insurance needs. Matt is also a specialist in life insurance and financial products. Matt resides in Towanda with his family. In addition to his work with the Chamber, Matt is an elected member of the Towanda Area School District Board of Directors and has spent many years coaching basketball, baseball, and soccer at the youth level.
Position available.  Please contact the CBCCC if interested for more infomration.

William Them – Century 21 Jackson Real Estate
William Them has been a Bradford County and Wysox Township businessman since 1972.
He has managed a mobile home business, a modular home construction business, and Century 21 Jackson Real Estate.  He graduated with an Economics Degree from Susquehanna University in 1972.
He has been involved with the CBCCC as Treasurer for a number of years.  He has served on the Wysox Township Zoning Hearing Board, has been a Wysox Township Supervisor and has served on the Board of the Wysox Township Municipal Authority.  Currently he is semi-retired and devotes some of his time to Community Service.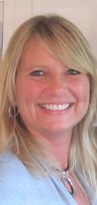 Allyson Bridgham, Executive Assistant/Travel Manager – Global Tungsten & Powders Corp
Allyson represents her company on the board of the CBCCC because she knows the importance of being involved within the community in which she works and also feels that company representatives should want to feel a sense of pride in assisting.  She is also a member of the Troy Lions Club where she is actively involved in its activities to make her hometown a better place to live. With more than 30 years of experience helping businesses and organizations operate efficiently, she brings valuable insight to the CBCCC and its members.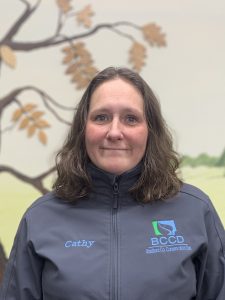 Cathy Yaekel, District Manager - Bradford County Conservation District

Cathy Yeakel is the District Manager at the Bradford County Conservation District where she manages a staff of 16 people. The Conservation District strives to help landowners, municipalities, educators, children, and community groups with natural resource concerns.
Cathy is the treasurer for the Pennsylvania State Envirothon where she has been on the Board for the past 5 years. She is also a member of the County Safety Committee, the Dirt and Gravel, Low Volume Roads Education and Outreach Committee, and Pennsylvania Association of Conservation Districts Education and Advisory Committees.
Cathy holds a Bachelor's Degree in Geography/Environmental Science and a minor in Biology. She resides in Lycoming County with her husband and daughter.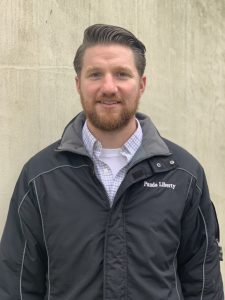 Jack Monahon
Jack Monahon is Plant Manager for the Panda Liberty Power Plant in Wysox, PA.    He has worked at this facility for nearly 5 years.  Jack previously worked at Calphine Corp. in both Wilmington, Delaware and Queens, NYC.
Jack more than a decade of experience in power generation and believes he is his power plant is providing a the best quality power available.  The uniqueness of the Panda Power Plant is what drew him to move to Bradford County with his wife and three children.
Jack has participated in the Towanda Little League by coaching his son's teams, participated in the Tour de Shunk that supports the local Big Brothers-Big Sisters organization and enjoys cycling the road through the Endless Mountains.
Jack is a certified in leadership though Cornell University leadership essentials program.
Jack holds a Bachelor in Engineering, Marine Mechanical engineering from the State University of New York Maritime College. He also has his Professional Engineers license.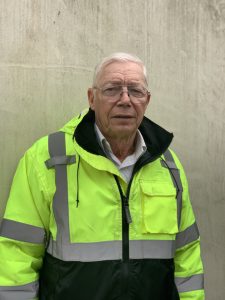 Jim Good, Mountain Lake Construction & Mountain Lake Electric, Owner

James Good (Jim) owner of Mountain Lake Electric, Mountain Lake Construction & Overhead Doors. Jim attained an Associate's Degree in Electrical Technology from Williamsport Community College in 1970 and upon graduation he went to work for Bell & Howell in their engineering group. Having worked in maintenance for GTE Sylvania (currently GTP) and Towanda Area School District, he had considerable knowledge of the electrical industry when he started working for Mountain Lake Electric (MLE) in 1977. In 1979 he had the opportunity to purchase MLE and has owned it since.
Jim is on numerous Board of Directors and is past president of Towanda Rotary, Towanda Jaycees, Bradford County Library System and Troy Little League. Married to Nanette Huffman since 1974, they have four grown children and three grandchildren. Jim enjoys traveling west to ski but believes Bradford County is a great place to work and raise a family.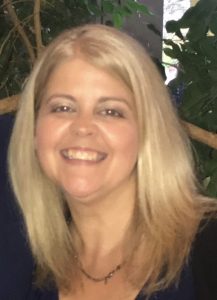 Kim Baldwin
Kim Baldwin is the Senior Branch Manager at M&T bank at the Towanda location. She handles personal banking as well as the business/commercial banks for the Towanda location. Kim also had her life insurance and financial investment licenses. Kim has worked for M&T Bank for over twelve year.
Kim has been married for 21 years and has two grown sons.
She has been an active board members with the CBCCC for 3 years.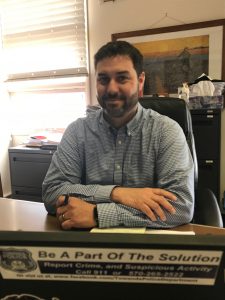 Kyle V. Lane, Towanda Borough Manager and Towanda Municipal Authority Manager
Kyle V. Lane is the Towanda Borough Manager and the Towanda Municipal Authority Manager who strives to update and maintain critical community infrastructure, ensure public safety to people who live and do business in Towanda, and manages the day to day operation of the Towanda Borough Public Works Department.
Kyle understands perseverance, patience and understanding is key to being successful in establishing a respectable place to live and conduct business.
In the first 5 years of being involved with Towanda Borough, Kyle has overseen over 20 Million dollars in capital improvements to area infrastructure to ensure community sustainability for future generations.
Kyle is involved in several local boards, including the Central Bradford County Progress Authority, The Towanda Rotary Club, and the Central Braford Chamber of Commerce, he was awarded "2019 Citizen of the Year" by the Central Bradford Progress Authority, has attended numerous public disaster trainings with PEMA/FEMA, completed courses with the Pennsylvania Rural Water Association and the Pennsylvania State Association of Boroughs.  He enjoys spending time downhill skiing with his son and traveling with his family.
Kyle holds a bachelor's degree in Telecommunications from Penn State University.
Lori Smith, AVP, Branch Manager - Community Bank NA
Lori have been an active member of the Chamber of Commerce for the past 15 years, currently serving on the Board of Directors.  Lori works for Community Bank N.A. in Towanda. She has been in banking for the past 26 years.  Lori is married with three grown boys.  She also serves on the advisory board for the Nurse Family Partnership, as well as on the Area Agency on Aging Board of Directors, Hero's Behind the Badge, Bradford Historical Society Board of Directors and the Salvation Army.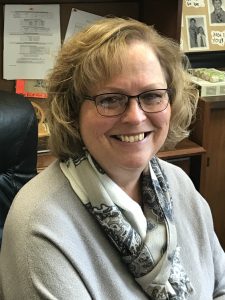 Lorraine F. Brown, AVP – Branch Manager of First Citizens Community Bank
Lorraine joined the Towanda Office of First Citizens Community Bank in 2002.  Lorraine is responsible for building consumer and business relationship for the Towanda Area and for deposit and loan growth for the Towanda Branch.  Lorraine started her career in 1979.  She worked in the past at Citizens Trust Co., Citizens and Northern Bank and First Hawaiian Bank.
Lorraine earned an Associate Degree in Applied Science, Banking at Alfred State College, Alfred NY. She also received diplomas in General Banking, Consume Lending and AIB Banking & Finance through the American Bankers Association.  Lorraine has also completed the Central Atlantic School of Banking at Dickinson College and the Advanced School of Banking at Becknell University.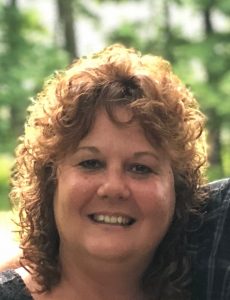 Nancy Kulick, Administrative Support Specialist - Northern Tier Regional Planning and Development Commission

Nancy is the Administrative Support Specialist for Northern Tier Regional Planning and Development Commission. She maintains and services the NTRPDC loan portfolio along with assisting several of the programs that Northern Tier offers.  Nancy has worked in the banking field for 10 years prior to her position at NTRPDC.  Nancy also serves on the Board of EMAAC along with the NTCC Occupational Advisory Committee.  In her spare time she enjoys camping, crafting and spending time with her family and friends.