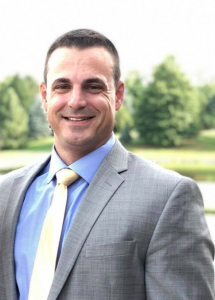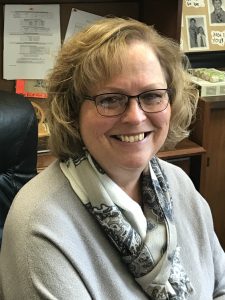 Vice President
Lorraine F. Brown, AVP – Branch Manager of First Citizens Community Bank
Lorraine joined the Towanda Office of First Citizens Community Bank in 2002.  Lorraine is responsible for building consumer and business relationship for the Towanda Area and for deposit and loan growth for the Towanda Branch.  Lorraine started her career in 1979.  She worked in the past at Citizens Trust Co., Citizens and Northern Bank and First Hawaiian Bank.Lorraine earned an Associate Degree in Applied Science, Banking at Alfred State College, Alfred NY. She also received diplomas in General Banking, Consume Lending and AIB Banking & Finance through the American Bankers Association.  Lorraine has also completed the Central Atlantic School of Banking at Dickinson College and the Advanced School of Banking at Becknell University.
William Them – Century 21 Jackson Real Estate
William Them has been a Bradford County and Wysox Township businessman since 1972.
He has managed a mobile home business, a modular home construction business, and Century 21 Jackson Real Estate.  He graduated with an Economics Degree from Susquehanna University in 1972.
He has been involved with the CBCCC as Treasurer for a number of years.  He has served on the Wysox Township Zoning Hearing Board, has been a Wysox Township Supervisor and has served on the Board of the Wysox Township Municipal Authority.  Currently he is semi-retired and devotes some of his time to Community Service.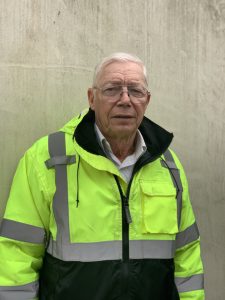 Jim Good, Mountain Lake Construction & Mountain Lake Electric, Owner

James Good (Jim) owner of Mountain Lake Electric, Mountain Lake Construction & Overhead Doors. Jim attained an Associate's Degree in Electrical Technology from Williamsport Community College in 1970 and upon graduation he went to work for Bell & Howell in their engineering group. Having worked in maintenance for GTE Sylvania (currently GTP) and Towanda Area School District, he had considerable knowledge of the electrical industry when he started working for Mountain Lake Electric (MLE) in 1977. In 1979 he had the opportunity to purchase MLE and has owned it since.
Jim is on numerous Board of Directors and is past president of Towanda Rotary, Towanda Jaycees, Bradford County Library System and Troy Little League. Married to Nanette Huffman since 1974, they have four grown children and three grandchildren. Jim enjoys traveling west to ski but believes Bradford County is a great place to work and raise a family.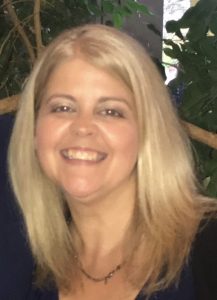 Kim Baldwin
Kim Baldwin is the Senior Branch Manager at M&T bank at the Towanda location. She handles personal banking as well as the business/commercial banks for the Towanda location. Kim also had her life insurance and financial investment licenses. Kim has worked for M&T Bank for over twelve year.
Kim has been married for 21 years and has two grown sons.
She has been an active board members with the CBCCC for 3 years.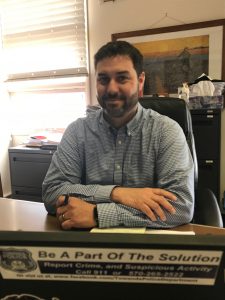 Kyle V. Lane, Towanda Borough Manager and Towanda Municipal Authority Manager
Kyle V. Lane is the Towanda Borough Manager and the Towanda Municipal Authority Manager who strives to update and maintain critical community infrastructure, ensure public safety to people who live and do business in Towanda, and manages the day to day operation of the Towanda Borough Public Works Department.
Kyle understands perseverance, patience and understanding is key to being successful in establishing a respectable place to live and conduct business.
In the first 5 years of being involved with Towanda Borough, Kyle has overseen over 20 Million dollars in capital improvements to area infrastructure to ensure community sustainability for future generations.
Kyle is involved in several local boards, including the Central Bradford County Progress Authority, The Towanda Rotary Club, and the Central Braford Chamber of Commerce, he was awarded "2019 Citizen of the Year" by the Central Bradford Progress Authority, has attended numerous public disaster trainings with PEMA/FEMA, completed courses with the Pennsylvania Rural Water Association and the Pennsylvania State Association of Boroughs.  He enjoys spending time downhill skiing with his son and traveling with his family.
Kyle holds a bachelor's degree in Telecommunications from Penn State University.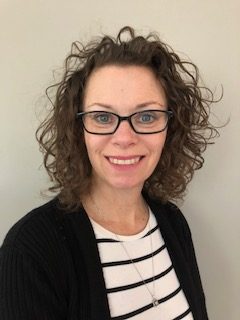 Michelle Hatch, Owner - Hatch House Bed & Breakfast

Michelle Hatch owns the Hatch House Bed and Breakfast on York Ave here in Towanda.  She endearingly manages day to day operations from being a warm and welcome host, to providing a home cooked spread before you start your day, and everything in between.
Michelle is no stranger to food prep and hospitality.  She spent over 14 years consulting and overseeing Auntie Anne's Hand Rolled Soft Pretzels in the Midwest and Northeast.  She traveled to each store in her territory to ensure proper distribution and management of food in those locations.  She can make a pretty mean pretzel.
In 2010 Michelle married Roger, the love of her life and left her roots in the Midwest.  They moved to Pittsburgh, but were soon relocated to Ohio.  Together they beautifully renovated an old farmhouse, and Michelle decided to dip her toes in the bed and breakfast business. Michelle has always enjoyed hosting events, cooking and baking, and making a home she loves to share.  Once Triple Oak Farm was up and running, Michelle knew this was her calling.
In 2019 Michelle and Roger relocated to the area Roger grew up in.  They knew they wanted a place to once again provide a bed and breakfast experience for others to enjoy.  When they came upon the historic York Ave house, they knew it was the one.  Michelle and Roger have enjoyed updating the home while keeping its historic nature intact, and creating space for guests.
Michelle has adored making Towanda her home, and being closer to family.  She is looking forward to becoming part of and serving the community.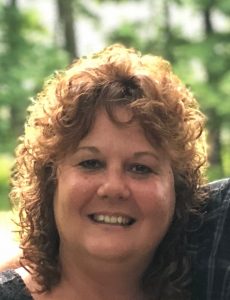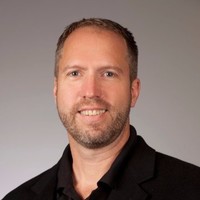 Nancy Kulick, Administrative Support Specialist - Northern Tier Regional Planning and Development Commission

Nancy is the Administrative Support Specialist for Northern Tier Regional Planning and Development Commission. She maintains and services the NTRPDC loan portfolio along with assisting several of the programs that Northern Tier offers.  Nancy has worked in the banking field for 10 years prior to her position at NTRPDC.  Nancy also serves on the Board of EMAAC along with the NTCC Occupational Advisory Committee.  In her spare time she enjoys camping, crafting and spending time with her family and friends.
Roger Hatch, Project Manager Senior - Williams Companies
Roger is a Project Manager Senior at the Williams Companies, Susquehanna River Supply Hub, with offices in both Wysox and Tunkhannock.  A native of the area, Roger was born in Troy, grew up in Dushore and worked in Towanda as part of then GTE Sylvania facility's (Currently GTP) summer intern program. He currently resides in Towanda.  As a board member, Roger represents Williams and their employee commitment to the communities where they live and work.
Roger has been in the energy industry for nearly 30 years, and has traveled extensively around the world. September will mark his tenth anniversary with Williams, and his roots have drawn him and his wife, Michelle, back to Bradford County. He believes that Williams is a pivotal company in providing infrastructure that safely delivers natural gas products to reliably fuel the clean energy economy in a manner that is authentic and responsible.  In his role, Roger leads project teams and ensures that local pipelines are designed and built in a safe manner that treats people, the environment and our community with respect.  His relationship with family and friends in the area makes it personal.
As a professional, Roger holds a Bachelor of Science degree in Electrical Engineering from Wilkes University and a Project Management Professional certification from the Project Management Institute.  In his personal life, he enjoys his honey-do projects around the house, exploring the Cahill Mountain area of Overton Township, and running for fun (local 5K benefits, as well as, Half Marathon distances and Ragnar Relays).